Dr. Osman Muhiyadin Abdulle and Fowzia Mohamed Hussein was selected as recipients of Scholarship by the Swedish Institute to attend one year post-graduate training through distance learning about the Innovation for Sustainable Health- Training programme at the Karolinska Institutet. 
 As a university, Karolinska Institutet (KI) is Sweden's single largest centre of medical academic research and offers the country's widest range of medical courses and programmes, also it.is one of the world's foremost medical universities.
The program builds on the newly initiated Centre of Excellence for Sustainable Health (CESH), a collaboration between Karolinska Institutet (KI), Makerere University (Mak) and other African academic partners such as Benadir University in Mogadishu, Somalia, and University of Kinshasa School of Public Health (KSPH) in DRC, which aims to address the complex health challenges of today and tomorrow as situated within the broader 2030 Agenda.
The activities of the training programme are designed to promote the establishment of strong networks across sectors and nations connecting the participants also to the CESH network.
 According the program website, when completing the programme, learners will receive a internationally recognized certificate and become part of an international network of academics and practitioners representing a wide range of stakeholders working towards sustainable health.
Fowzia previously attended an Introduction to Epidemiology class 2020, Project Management in Health fall class 2020 & Fundamentals of Research in Global Health-2020, while Dr. Osman completed in both the Fundamentals of Global Health Research 2020 and Project Management in Health- summer class 2020 offered by the University of Washington, Department of Global Health e-learning.   
 On the other hand, Dr. Khalid Abdirahman Abdullahi received full scholarship to pursue his online Master's degree in International Health Management (MIHM); at Arizona State University, USA (commonly referred to as ASU or Arizona State) which a public metropolitan research university on five campuses across the Phoenix metropolitan area, and four regional learning centers throughout Arizona. Since 2005, ASU has been ranked among the top research universities in the U.S., public and private, based on research output, innovation, development, research expenditures, number of awarded patents and awarded research grant proposals.
The scholarship offer statement reads as Your application stood out for your many academic achievements and personal accomplishments. We are confident that you will reflect the Foundation's values and go on to be a successful leader, committed to giving to your community
Dr. Khalid finished the Leadership and Management in Health course 2019, an Introduction to Epidemiology and the Project Management in Health 2020 run the University of Washington, Department of Global Health e-learning.  
1) Fowzia Mohamed Hussein (Gandi) from Hargeisa, Somaliland.
She studied Bachelor of Biomedical science at University of Haregisa and Master of Public Health at Amoud University.
Currently, she currently works at Ministry of Health Development as Public-Private Partnership Coordinator, previously served as an Obstetric Fistula Officer at the Ministry of Health.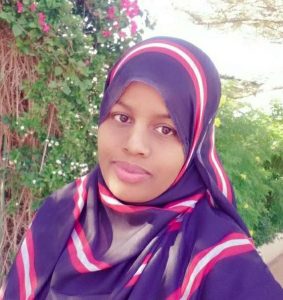 2) Dr. Khalid Abdullahi Abdirahman from Mogadishu, Somalia.
He had studied Bachelor of Medicine and Surgery (MBBS) from Benadir University and currently pursuing Masters in International Health Management from Arizona State University.
He worked at the non-profit organizations in Somalia as a Health and Nutrition Project Officer.
Previously, he worked with SRCS (Health Officer) and Save the children (Emergency Health Officer).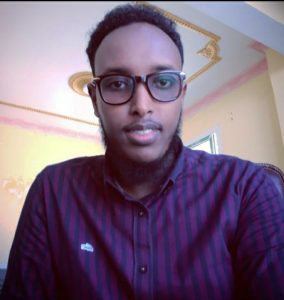 3) Dr. Osman Muhyadin Abdulle from Mogadishu, Somalia.
Having MBChB, MPH and currently doing M.Med in Internal Medicine, he had worked with international NGOs as health officer and supervisor and he is also currently working at Somali Federal Ministry of Health and Human Services, public health directorate department of National TB Program (NTP) holding the position of National Drug-resistant Focal Point and Medical Officer-incharge of Forlanini Hospital, department of Drug resistant TB supervising 44 staff.