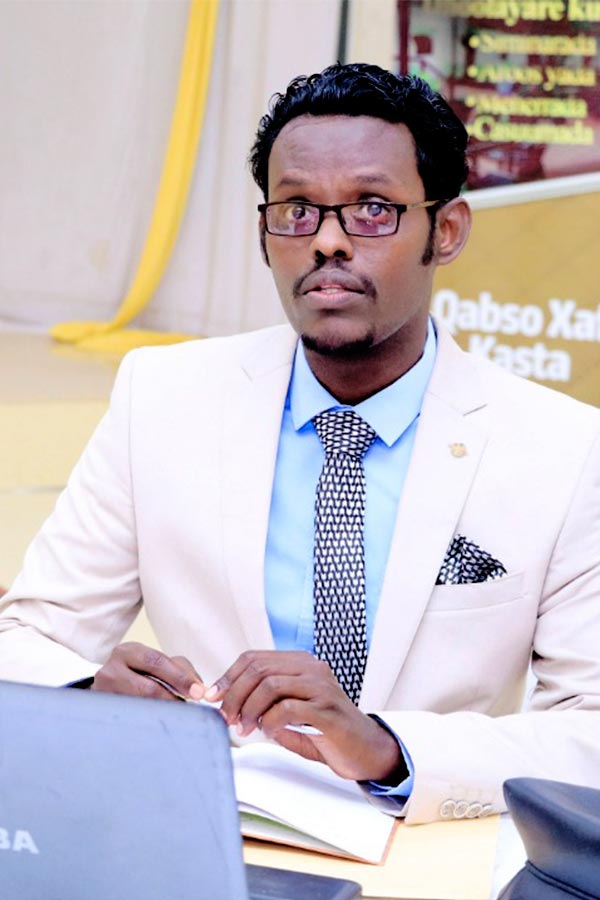 Dr. Mohamed Y. Dualeh is a practicing Medical Doctor who graduated from Hope University, Somalia; with a Bachelor of Medicine, Bachelor of Surgery (MBBS) Degree and has admitted a Masters in International Public Health (MIPH) in Liverpool John Moores University, United Kingdom. He demonstrated good history of working in the Hospital & Health Care industry and skilled in Clinical Practice, Project Management, Health &Nutrition Services, and Research.
Dr. Dualeh is strongly interested in Healthcare Services where he is currently pursuing his
graduate studies in Healthcare Administration from Northeastern State University, USA.
Dr. Dualeh works at Hargeisa TB Hospital, a government hospital for the treatment and care for the people affected by chest diseases and tuberculosis, and runs his private practice afternoons.
He has seven years of clinical practice and his passion in developing his career in management, professionalism and good leadership in healthcare landscape has led him to join Health Systems Management Association (HeSMA) as Fellow of Health Systems Management (FeHSM) and then he had managed to work hard to bring together a cadre of healthcare professionals in his region who share similar ideals and value in strengthening health systems in Somaliland and Somalia by inspiring his associates towards better leadership practices in the health systems in his country which led him to the position of HeSMASOM Branch Chair.